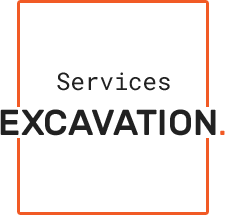 Skywest Environmental provides excavation services for residential, industrial and commercial projects of all scopes and sizes.
We have the equipment and experience to tackle any task, and we bring creative ideas and inventive solutions to every job. Our expert team of excavation specialists ensures that our quality workmanship and attention to detail always meet and exceed our clients' expectations. We also understand that time is money in the construction industry, and as such, we make sure that we are always on schedule and on budget to keep your project running smoothly.
EXCAVATION
SITE PREPARATION
DEMOLITION
EROSION CONTROL
UTILITY DIGGING
TRENCHING LAND CLEARING
CULVERT INSTALLATION
AND MORE
Interested in learning more about how Skywest Environmental can help your business?
We would love to hear from you!
Contact Us Today