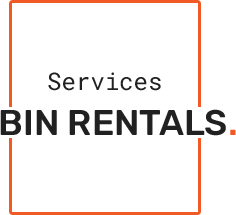 We offer 13 yard and 18 yard mini bins for rent for residential, commercial and construction projects.
Our service includes delivery and removal as well, with additional tipping fees to be charged at the local transfer station.
We have open top and closed top options to choose from depending on the debris you are disposing. Our bins are suitable for all types of refuse – landscaping debris, construction materials and household junk removal.
We strive to provide exceptional customer service at competitive prices. Our crew will ensure your bin is delivered safely and without damage to your property or the environment, and will ethically dispose of the waste with strict adherence to municipal guidelines.
If you're in the market for a bin rental, give us a call to see which option is best for your project.
TIMELY DELIVERY AND PICK UP  • AFFORDABLE PRICING
• KNOWLEDGEABLE STAFF  • SAFE OPERATION OF EQUIPMENT
Interested in learning more about how Skywest Environmental can help your business?
We would love to hear from you!
Contact Us Today